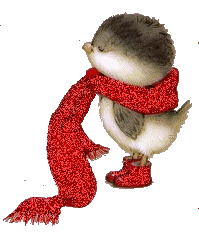 Odd Socks
It's a New Year! It is time for out with the old and in with the new. Someone suggested that in this New Year it is a good idea to throw out fifty things a month that are useless to us; things that weigh us down and clutter our lives. Of course, most people instantly think of things in the closet and cabinets that are pretty much useless. One lady said the very first day of the year she went to her sock drawer and threw out fifty-odd mismatched socks. How easy was that? January's goal of throwing out fifty things is already accomplished!
Wait a minute, before you go to your sock drawer and start culling out the useless socks, think about this: are they really useless? There are several websites that list 101 uses for odd socks. The number one use is sock puppets, followed by cleaning rags. But have you ever thought of making purses out of them? There is a company that makes purses out of socks and sells them for gifts. There is also a company that fills mismatched socks with potpourri and sells them as shoe deodorizers. Beauty is in the eye of the beholder I suppose. So the saying, "One's man's trash is another man's treasure," holds true when we speak of odd socks that appear useless. And the dumbest use for mismatched socks is this: one company sales mismatched socks in "pairs" of three and suggest that you wear them proudly whether they match or not. Now that makes absolutely no sense! And people make money off of this nonsense!
So what fifty things can we throw out each month to accomplish our "lightening the load in 2011" goal? If we each threw out things we can touch and feel with our hands the fifty things a month would indeed be pretty easy to accomplish. There are so many things we all collect that are worth nothing to anyone but us. All the trinkets and tidbits that we consider treasure, packed away in bins and boxes are corruptible, and in time will wear and fade and decay away. However, there are so many things we have packed away that no one can see that we do need to throw out. There are things that weigh us down that we can't touch with our hands. Things inside each of us weigh tons. Grudges and guilt, sadness and sin, all things of darkness that eventually lead to our demise. We each need to get rid of the sin that so easily besets us.
It is has been said we should all set reasonable goals and resolutions that we can actually keep. Fifty a month is a goal that is a little high for most people. Well, that is if you are speaking of throwing out something besides odd socks that are readily available for the trash. Search your heart and set your own goal. I believe letting go of one burdensome sin, or habit, or thought, or set back a week would be a reasonable goal for most of us. At the end of 2011, fifty-two weights would be gone. The burdens that we bear would be much lighter. Jesus will help us get rid of weights if we go to Him and ask for His help.
Matthew 11: 28 Come unto me, all ye that labour and are heavy laden, and I will give you rest. 29 Take my yoke upon you, and learn of me; for I am meek and lowly in heart: and ye shall find rest unto your souls. 30 For my yoke is easy, and my burden is light.
Think of things you think on that actually separate you from God and throw them in the trash. The Bible tells us to think pure lovely thoughts.
Finally, brethren, whatsoever things are true, whatsoever things are honest, whatsoever things are just, whatsoever things are pure, whatsoever things are lovely, whatsoever things are of good report; if there be any virtue, and if there be any praise, think on these things. Phillippians 4:8
As you begin to set your goal and set your mind to get rid of these useless things in your heart and mind that are not like Christ, be prepared to face opposition. There will always be someone (many times the devil himself) who will tell you all the wonderful uses for the sin you are ready to throw out. Just as the 101 Uses for Odd Socks is a little ridiculous so is 101 Uses for Sin.
Sin's only use and only purpose is to bring forth death.
James 1: 14 But every man is tempted, when he is drawn away of his own lust, and enticed. 15 Then when lust hath conceived, it bringeth forth sin: and sin, when it is finished, bringeth forth death.
May we all throw away all the odd things in our lives that are not like Christ and not only live but live a more abundant life in 2011.
The thief cometh not, but for to steal, and to kill, and to destroy: I am come that they might have life, and that they might have it more abundantly. John 10:10